Minibus Hire in Marseille, Rent a minibus with driver
Organize a trip to Paris with numerous persons? Than 8Rental can help customers realize desired wishes & satisfy everybody's needs with hire a minibus in Marseille with chauffeur. 8Rental purpose – provide opportunity to travel on high-level conditions & meet customer's requests.
Hire a minibus with driver in Marseille: well-organized rent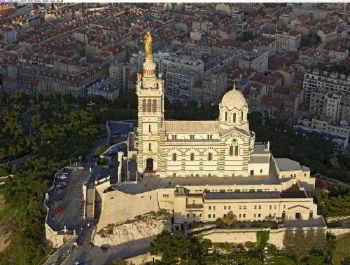 Marseille and Pays de la Loire region offers superior proposal from 8Rental supplier minibuses with chauffeurs. Expert drivers are educated and have much experience to ride vehicles of different levels.
All-in-one price
Expenses include:
Marseille cunning driver
Modern designed minibus
Fuel
Value Added Taxes
Toll roads
Marseille minibus hire with chauffeur
8Rental's minibus hire specification:
Securely transportation
Sleeping seats
Video-audio system
Huge hall
Minibus hire with chauffeur in Marseille: driving licenses
8rental's drivers have all required documents & driver's licenses.
Hire a minibus with driver and observe Marseille by yourself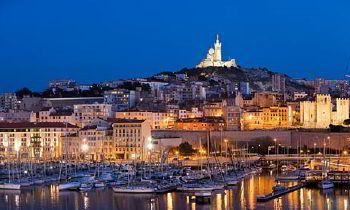 Rent a minibus in Marseille and see the Basilica of Notre-Dame de la Garde - main city's attraction & symbol. The cathedral was erected in the middle of the XIX century on the site of an old chapel of the XIII century, which is blessed for centuries sailors to sail. Romano-Byzantine basilica with a gilded statue of the Blessed Virgin is a height of 10 meters. Its heavy eight-ton bronze bell is the highest point in the city (154 m above sea level). Inside this cathedral is decorated with mosaics on the Byzantine model. Nearby is located the ancient Abbey of St. Victor of the XII century. From Marseille's temple architecture is also notable Saint-Ferriol church of XV century & Neo-Byzantine Cathedral de la Mazher, whose internal decoration resembles a luxurious oriental temple. Since ancient times, in town are preserved the ruins of ancient Greek temple (IV century BC) and fragments of Roman fortifications.
Hire a minibus in Marseille & enjoy visiting all places listed above gathering friends, partners or family together !
Economical minibus hire with chauffeur
Is your budget limited? Budgetary minibus hire with chauffeur – option client can afford!
Follow characteristics and find out it:
Big equipped van
Auto Fold doors
Reading lamps
Storage shelf
Rent a super class chauffeured minibus, Worthy Marseille locations:
Chose Mercedes Sprinter with driver!
Traveling on better conditions needs luxurious minibuses with all required services & intelligent chauffeurs! Customers could find drivers immediately after landing. 8Rental.com - confidence & trust. Fast transportation to required place – target of 8Rental's service.
Book minibus in three procedures:
Hire chosen minibus in Marseille with driver easily!
8Rental proposes minibus with chauffeur :
Write down required needs & support
Find out totally acceptable rate
Pay out required sum & enjoy vacations!