Charter bus hire in Montpellier
8Rental can organize a trip on every taste, depending on the needs of passengers. Offering a high variety of buses, 8Rental is a flexible bus rental in Montpellier finding solutions for everybody. 8Rental's goal consists of the equation thankful consumers plus first service equals 8Rental company. Bus hire with driver will help to organize a wished trip to Montpellier. Every chauffeur hired on work in 8Rental's team is experienced, trained & speaks French, English or Dutch.
Our fleet of Charter Buses
Standard bus rental in Montpellier
Mercedes is one of the best buses, which includes reclining seats, reading lamps, seatbelts, air conditioning, panoramic windows, toilet, carpets, refrigerator & CD/USB – player. Hiring a standard bus with a driver you automatically make the right decision.
Luxury Charter coach hire with a driver
Every business coach hires with a driver is an option for people who plan business trips to different cities. Equipment which is installed in luxury bus serves as high-level elements of comfort. Rent chauffeured luxury bus & feel released during the transportation, as you can dedicate your time to business plans or meetings.
Bus chauffeured hire in Montpellier with 8Rental 
The bid price includes:
Toll roads & highways
Equipped bus
Experienced chauffeur
Taxes
Fuel
Coach Rental in Montpellier or Montpellier Méditerranée Airport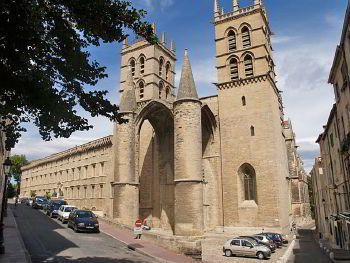 8Rental is a guarantee of high-quality coach hire with driver & charter services in Montpellier. Most of 8Rental's customers return once again, recommending our service to their friends & colleagues, so that is a major testament to the quality of our services. You will be greeted at Montpellier Airport by our tidy chauffeur & modern bus.
Book your charter coach in few steps:
Fill quotation on the main 8Rental page
Find an attractive proposal for your group
Make the payment & be sure of booking it.
Bus rental in Montpellier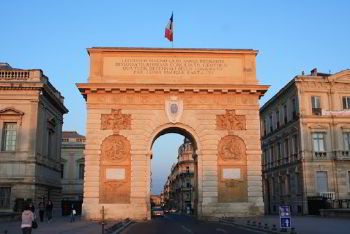 Montpellier -the third largest city in southern France, the administrative center of the region of Languedoc-Roussillon & Hérault department. This city is located on the Les river valley, a few kilometers from the Mediterranean coast. Nîmes is the neighboring city, located 40 kilometers.
The settlement on the site of Montpellier existed since the X century, and in the XII century, the Count of Toulouse built the castle & gave the agreement the status of a town. In 1220 the University was founded in Montpellier. Currently, Montpellier remains a student city & attracts tourists with numerous festivals & held countless attractions.
Everybody can rent a bus in Montpellier & travel to Château de Flaugergues, Jardin des Plantes de Montpellier and many other famous places. Cooperation with 8Rental hire chauffeured service is your success! Chauffeurs
Our team of drivers
Driver's licenses & documents verification
Documents, additional cards & driver licenses are attentively checked when hiring chauffeurs at work in 8Rental. There is no permit to drive a vehicle without required documents.