If you are traveling to Linz, Austria, this experience doubles as it is the city of historical significance and fascinating sights. Whichever direction you look at, you face a fascinating monument! St. Florian Augustinian Abbey was built in around 800AD, yet the nowadays Baroque structure dates back only to 1700s. Once your hired driver delivers your group to Stiftstraße 1, A-4490 St. Florian road, make sure you see the impressive Abbey Church and its towers, St. Sebastian's Altar, the imposing central doorway decorated with huge statues of Virtue and Atlas. Another sight in Linz you should never miss is Botanical Gardens. It is the home of over ten thousand species of most incredible plants. Be sure your entire group will be amazed at the odorous flower beds and greenhouses. By the way, fantastic flower shows and concerts are organized in the Botanical Gardens during the year. Hence, before you leave for Linz, Austria, clarify the date of the upcoming event and book a bus with a driver in Linz beforehand.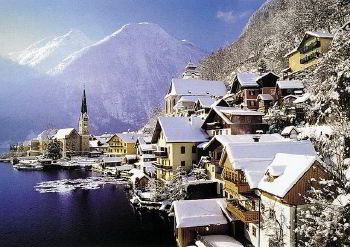 Advantages of Chauffered Charter Bus
As once Tim Cahill said, "A journey measures best in friends, rather than miles." Traveling with a large group of people has its advantages: you share your experience with friends and create memories with them to cherish for the rest of your life. However, whether you are traveling with your acquaintances or organizing a tour around Linz for a group of tourists, you need to plan everything carefully.
The most efficient means of traveling is traveling by charter bus. Here are the main benefits you can get only by choosing this transportation means:
1. Safety
For safe traveling with a large group of people, hiring a bus in Linz with a driver is a must. 8Rental vehicle supplier offers a large fleet of buses which are all in perfect condition. But what guarantees your safety is the professional driver you can thoroughly rely on. Our drivers are highly experienced. They drive correctly in all weather conditions. Our chauffeurs are determined to safely deliver passengers to their destinations on time. All employed drivers have driving license and years of experience.
2. Affordability
The most remarkable bus rental with driver in Linz suggests hiring a bus on the most profitable basis. Just count how much money it would require ordering cars or taxis for around thirty people! Bearing that sum in mind, apply for a quote and rent chauffeur-driven coach in Linz at a much more affordable price! 8Rental takes the cost of the fuel on itself and provides health insurance for all its clients. Beyond any doubts, renting a coach with a driver is cost-effective.
3. Versatility in Use
Whether you intend to take a tour around the city or are planning to attend a specific event, buses serve as versatile and easy traveling variants. If your group consists of about two dozens of people, why won't you consider booking a Mercedes Sprinter VIP? It is an excellent and capacious vehicle that promises to make your traveling in Linz as comfortable as you have never experienced before! This bus is equipped with air suspension and air conditioning, built-in audio system, tinted windows, aircraft-style seats, etc.
Careful Planning
However, to make your traveling in Linz with a large group of people (up to sixty-five people) utmost convenient, 8Rental offers its Mercedes Tourismo colossal bus. The bus is equipped with some extra amenities including a toilet, refrigerator, hot drinks facility, a coffee making machine and it is designed for long tours.

Use our Chauffeur Service to Make Your Traveling to Linz Inspirational
Traveling broadens one's world outlook, makes one more intelligent and knowledgeable. 8Rental offers bus renting with its driver on your conditions. You tell which vehicle model with what driver (English, Dutch or French speaking) you need, as well as provide the service with additional details (journey type, pick up and destination addresses, the number of passengers, etc.). And all your requirements are fulfilled on time.