Coach hire in Munich, Rent a bus
Coach hire in Munich from our company, it is a fast and quality service, reasonable prices, flexible system of discounts and individual approach to each client. Our experts will help you with the selection of the bus and arrange your booking as soon as possible. Our buses with driver in Munich are divided into standard and VIP class. Buses are supplied on time and in their pure form.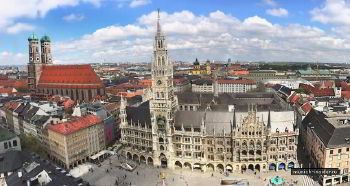 City of Munich is the capital of the most famous and largest state in Germany-Bavaria, which is located in the south of the country. History of Munich takes a report from the VIII century. The first mention of Munich as the "city status" dates back to 1175 year.
The first thing, of course, you must visit, is the fairytale castle of Neuschwanstein Castle, which has become a symbol not only of Germany, but also of Walt Disney Studios. King Louis II, who built the construction, liked the interesting structures, so that on his initiative the "German Versailles"- Linderhof Palace was built, which magnificence is not inferior to its French colleague. The city itself just fascinates: walking through its streets can be infinite, and the traces of different cultures can be found all over the place, because it was founded in twelfth century.
For example, you can put on traditional Bavarian costume or look at the paintings in the Pinakothek Da Vinci, to go with your children to Legoland or stroll through the ancient and quiet English Garden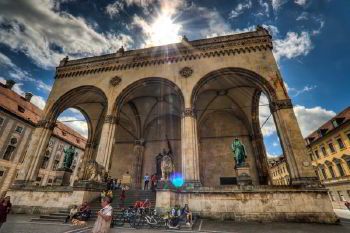 All these things are available with our bus rental in Munich!
Bus hire in Munich or Munich Airport
Bus charter service in Munich – 8Rental
8Rental.com is a major bus charter company in Munich, ensuring coach hire and charter bus rentals in Bavaria state and Germany. In our company you can order buses of standard or VIP class in accordance with the objectives of the trip and your wishes. You can also rent a bus with driver in Munich for a long time or for the transfers to/ from the airport
Coach hire at Munich Airport
Be sure that ordering a bus to the Munich airport with 8Rental, you get a service that fully meets your needs and requirements.
Quote and secure reservation via PayPal of coach hire in Munich service.
Send us your enquiry on This email address is being protected from spambots. You need JavaScript enabled to view it. or via Quick Quote and receive your best price shortly.