Car rental with driver in Florence
Traveling in Florence alone can be a challenging, overwhelming and stressful endeavor. There are many beautiful places to visit, restaurants to explore and a lot to see. Car hire with driver in Florence is the most efficient and convenient way to move around the stunning city. It saves you a lot of time and allows you to sit back and relax as your experienced and private driver takes you to any destination in Florence. Here at 8rental, we own a fantastic range of modern cars that are fully equipped with amenities to make your trip to and fro as comfortable as possible.
Private driver services you can rely on in Florence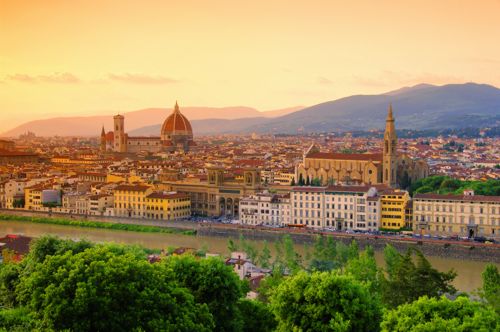 We pride ourselves on customer satisfaction, and that's why we only work with experienced chauffeurs. Our polite drivers act with the utmost professionalism, ensuring you get to your destination safely. You can also get a chauffeur who speaks your language, whether that's French, Dutch or English, to make your trip even more intriguing. All our polite drivers know Florence very well and can take you anywhere, eliminating the stresses of having to find locations and destinations on your own. We're the go-to chauffeur service in Florence as we guarantee the professionalism of our drivers.
Cars service equipment
Each private car has a lot of useful things that maximize comfort during the journey around Florence. Any client is free to order Business or First class auto for his fantastic trip. Car service suggests the most reliable cars to choose from among Skoda, Mercedes, Audi, and BMW brands.
Private Cars of the service are equipped:
climate control
airbags
heating system
Cruise control system 
Built-in audio system 
Luxury interior.
Cozy seats
Unbelievable place to attend hiring a car with driver
Florence is a magnificent city, which has its own cultural, artistic and historical sites. Glorious museums, beautiful gardens, landscapes or beauty of the Tuscan mountains. There are also numerous cathedrals of Florence and the Church of Santa, which should be visited by all tourists. A city is an ideal place for tourists from all over the world. Car hire with a driver in Florence is a perfect way to create your sightseeing schedule for this marvelous city. Such kind of car service will please any traveler who has a desire to see such a fantastic place of interest and touch its culture in the whole meaning of this word.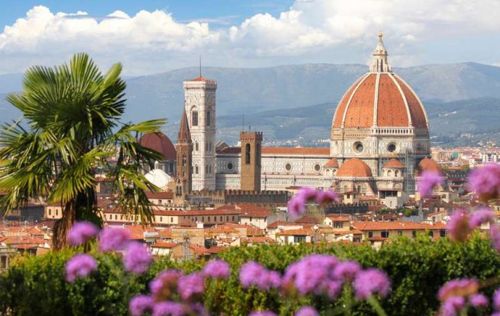 A seamless travel experience in Florence
It's highly convenient to hire a car with chauffeur in Florence. It makes your overall travel experience less stressful and allows you to move around easily. If you want to see the breathtaking scenery in Florence, you'll love our car rental with driver services in Florence.
Why choose us?
With 8rental, you get value for your money as all our modern cars are well-maintained and in the best condition to ensure you have the best travel experience. Our cars are cleaned inside out, giving you a clean space to sit and relax in. We also provide 24/7 operator support, guaranteeing you get assistance when you need it. Whether you want to rent a car with driver in Florence last minute or have questions and concerns regarding our chauffeur service, we are always on hand to help. Simply give us a call, and we'll get back to you immediately. Contact us today to get a free quote on your car hire with driver in Florence.