Renting a car abroad means taking trips to new and undiscovered places, filled with various unknown roads and the constant fear you will miss some great sight! Undoubtedly, this is far better than worrying about taxi prices, schedules and bus stop. But wouldn't you like to explore, improvise and enjoy your traveling to the maximum? Just for this reason, 8Rental chauffeur service in Linz and plenty of other cities all around Europe offers its services. With us, your stay in Linz whether it is a short business trip or a vacation for you and your sweetheart is guaranteed to be succeeded!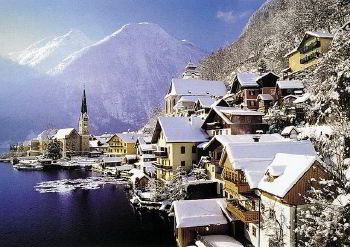 Quality Life Improved
Car rental with driver in Linz significantly improves the quality of life. Meeting you at the airport, the hired driver will deliver you to your hotel or any point in Linz in a luxury car. This way you won't have to inquire about this or that road from strangers, pay vast sums of money on taxis once you need to get somewhere or bear the discomfort of public buses while carrying heavy luggage. 8Rental is built to upgrade traveling experience.
Say Yes to Chauffeured Car Rental
8Rental car and driver booking service allow visiting remote places, hidden restaurants which are impossible to get to by public transportation. Having a highly qualified driver moving you around the city in comfort is a significant advantage. You can freely entrust your life to our professional chauffeurs each of which has a driving license and several years of experience.

The competition among European car rental companies is beneficial for clients. Here at 8Rental we well acknowledge the importance of competitive prices and offer excellent deals along with a large choice of cars. The necessary fuel is left on us just as your insurance!
Impressive Fleet
Is luxury of a car what you care about the most while traveling? If yes, then Mercedes S-Class, an Audi A8 or BMW 7 should satisfy your aesthetic needs. These are vehicles with wood trim, top grain leather upholstery, climate control, built-in audio system and many other amenities you are sure to appreciate. Book a chauffeur driven car right now and get assured yourself!
8Rental car supplier has Mercedes S Class, E Class, as well as Volkswagen, Ford, Toyota, Audi A6 and A8, BMW series vehicles in perfect condition in its fleet. Pick up the one that appeals to you the most, and don't forget to mention the model in the quote.
Reliable Drivers
8Rental daily receives multiple customer reviews on its services, and the vast majority of them are directed to the fantastic staff of drivers. Our clients get satisfied with not only their professionalism and knowledge of the city but also their friendly and responsible approach to every order.
Picturesque Linz on the Danube
Lying in an alluring location on both banks of the famous River Danube, Linz is an amazingly beautiful city! Linz is not in vain called the capital of Upper Austria. It's renowned for fabulous, excellent museums, old churches, and cultural activities. However, the geographic location of this picturesque Austrian city makes it an ideal place for organizing river excursions and exploration of the countryside.
Other tourist sights of Linz include Schlossmuseum Linz, St. Martin's Church, Ars Electronica Center, and Lentos Art Museum. Once you are in Linz and hire a car in Linz with a skilled driver, make sure he takes you to all these directions.
We provide dependable passenger transportation solutions on the most profitable basis for all our clients. Get a quote to rent a car with driver in Linz as only this way will get the best traveling experience possible!