Rent a car with driver in Naples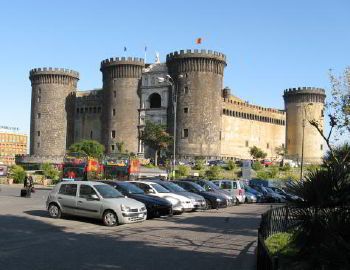 Naples is the third largest city in Italy, seaport and the capital of the Campania region.
Naples was founded by the ancient Greeks in the second century BC.
The city is situated in south west Italy on the coast by the Gulf of Naples. Its name in Italian is Napoli which came from its Greek name Neapolis, meaning "new city". The population is approximately 1 million residents. Official language is Italian, but Neapolitan is also considered the language of Naples and its region. Naples enjoys mild, wet winters and hot, dry summers. The city is ranked in the fourth position of the largest urban economy in Italy. University of Naples Federico II, founded in 1224, is the oldest public and laic university in the world. S.S.C. Napoli have won 12 domestic trophies, and considered the 15th richest football club on the planet.
Many gorgeous locations exist throughout the city. Rent a car with driver in Naples service is for those who dreams to visit the places, like Cappella Sansevero, Naples National Archaeological Museum, Teatro di San Carlo, Santa Chiara, Castel dell'Ovo. It's just a little part of all the city's majesty.
There are many benefits to a Chauffeur Driven Cars in Naples and you can choose how long you wish to have the car for as well as the style of car you wish to drive throughout the Italy.
Naples chauffeur drive or Rent a car with driver in Naples Airport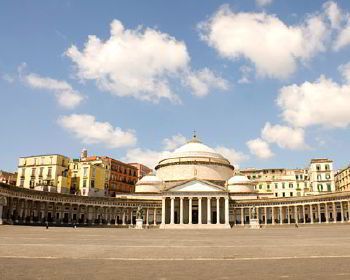 Rent a car with driver in Naples service allows you to explore more of what the Campania's capital has to offer: San Gregorio Armeno, Castel Nuovo, Museo di Capodimonte, Parco Virgiliano, Villa Comunale, Stadio San Paolo. Take your Naples chauffeured car and visit Pompeii, you can find the famous ancient site. In 79 AD, the famous building was buried because of the eruption of Vesuvius.
Rent a car with driver in Naples Airport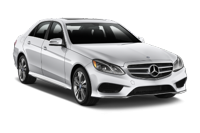 We provide car rental with driver for Naples International Airport.
Wish to make the Rent a car with driver in Naples service booking?
With our online booking form you can indicate the pick up and drop off locations.
Also you can send us the message with your request. Our CS manager will contact you in no time.