Minibus hire in Linz, Rent a minibus with driver
Are you thinking about spending a weekend in Linz with your friends or extended family? Or perhaps you are planning to go on a business trip with some of your colleagues? If all this is about you yet you have no idea how to get so many people to the destination on time and safely, then we have prepared a great solution for you. 8Rental suggests booking a comfy minibus in Linz and guarantees the success of your traveling.
Importance to Hire Minibus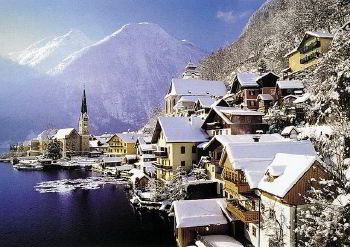 The best and the most cost-effective solution for traveling in groups in hiring a minivan. As compared with all other modes of transporting groups of people, minivans save time, money and make journeys even more interesting! They provide unique and enjoyable traveling experience.
What 8Rental Has to Offer
8Rental is minibus rental with driver in Linz which knows well what its customers expect when applying to this company. They anticipate perfect service in every sense of it: premium vehicles with ample luggage space and all necessary amenities, professional drivers, flexible pricing system, polite and responsible approach. 8Rental provides all this to all its customers! Multiple reviews left by the company's clients prove it. Hire a chauffeur driven minibus in Linz to leave your own review later.
Premium Vehicles

A Mercedes Viano, Mercedes V class or perhaps a Mercedes Sprinter? Which would you prefer for your journey in Linz? All these and other minivans are in excellent condition equipped with all amenities VIP clients may need. Air conditioning, air suspension, tinted windows, built-in audio system, comfy seat belts, reading lights, luxury seats in aircraft style. All these features together stand for the high comfort level you will meet once taking a seat in minivan.
Skillful Drivers Staff
Are you speaking only Dutch, French or English? Don't hesitate when hiring a minivan in Linz with a driver, as we have highly qualified drivers who speak these languages. Besides having a driving license, as well as years of experience in the sphere, our drivers are ready to deliver polite and responsible approach to every order. Require your driver meet you right at the airport or the railway station, whichever way is convenient!
Besides all this, 8Rental undertakes the expense of fuel used during entire traveling and provides clients with insurance.
Modern and Ancient Sights of Linz
Have you ever been to a museum of the future? Definitely no! But once in Linz, don't miss that unique chance and tell your hired driver to drive you to 4040 Linz road where Ars Electronica Center is located. Here one can see amazing exhibitions related to space exploration, robotics, biotechnology, as well as diverse technologies which shape the modern world.
Another museum with ultra-modern architecture and "contents" is Lentos Art Musem. The latter has gathered fabulous Classical Modernism masterpieces, as well as works by Egon Schiele and Gustav Klimt.
In Linz, you can travel to any direction and witness breathtakingly beautiful works of art, monuments, buildings of historic significance. Just rent a minibus with driver in Linz and tell your chauffeur to take you around the city. Be sure your group of travelers will be fascinated!
Entrusting transportation in Linz to a prominent supplier of vehicles and drivers, success of journeys is guaranteed. This is highly important especially when you are in charge of a group of people. Think about this and hire chauffeured minibus in Linz!