People who like traveling want to get pleasure from every new trip & chauffeur who is responsible for a ride. Choosing 8Rental supplier passengers chose reliable driver, safe & comfort transportation conditions. Hire minibus with a driver in Wroclaw & accepted the best offer for a journey.
Options for renting our minibusses 
Standard minibus hire version with driver 
Chauffeured minibus rental option is developed to ease a small group of people organizing trips. If a family or friends want to spend the weekend in Wroclaw best chose is hiring a chauffeured driven minibus. It contains all the necessary options for a comfortable ride.
Business minibus rental version with driver
Business minibus chauffeured hire option perfect suits people who came for business meetings. Businesspeople always chose this offer as it includes such an element that makes every ride luxury, convenient & excellent. Tidy chauffeurs are competent & smart.
Minibus chauffeured hire in Wroclaw or rental hire services with driver
Wroclaw has five rivers, 12 islands & 112 bridges, so it is often called "Polish Venice." One-third of the city's square is occupied by parks & squares. Wroclaw is proud of its more than 1000-year history, fascinated by its original architecture, and attracts by its favorable climate. Here interwoven many cultures brought by people from different countries, that's why locals are friendly towards foreigners.
Visit Wroclaw & never get bored: cafes, bars, clubs & restaurants, life pulses both day & night. Cinema, theaters, opera or philharmonic society - everyone can choose what he likes.
For sure visit, the Tomasky Island & rest of Wroclaw islands, wander through its bridges, botanical gardens & parks of fantastic beauty, visit a night excursion at Wroclaw zoo, visit Wroclaw national museum, a museum of modern art, Magnolia park, Renoma Shopping Mall &Wroclaw Town Hall. When it gets dark, it is necessary to sit nearby most biggest Europe singing fountains.
Wroclaw is often called gnome's residence. Small bronze gnomes figures, not more significant than a cat, can be found on many Wroclaw streets. Little trolls roll a ball, wash clothes & distract attention from Wroclaw's beautiful architecture.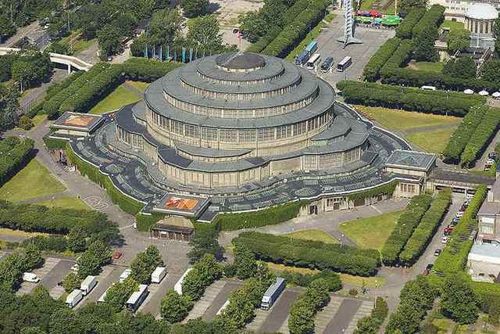 The 8Rental proposal includes:
Experienced chauffeur
Business or standard vehicle type
Driver language depending on chose
The unique price was containing: toll roads & highways, taxation & fuel.
van type
Follow these simple steps to book a van with a driver:
Visit 8Rental.com main page & find the quotation form
Write personal & trip requirements 
Receive an affordable offer from 8Rental's operator & pay the desired proposal for confirmation
Personnel organization & hiring process
8Rental hiring personnel process is rigorous & must follow regulations. Drivers & chauffeurs are verified on driver license, documents & pass the medical examination. Every worker is highly trained, developed & has professional skills. Chauffeurs will drive to the destination point in few minutes.