8Rental – passenger's transportation company, that became very popular, developed & famous in this field. Every day for its proposal apply hundreds of people & search for affordable, exciting & high-service proposals to hire vehicle with driver. Hiring a car with driver in St. Gallen customers may stay patient as every detail is taking into consideration while organizing trips by 8Rental.
Combined price contains:
Hired car
Toll roads & highways
Fuel/ Petrol
Taxation
Chauffeur
Book & hire chauffeured vehicle :
Write needs inside 8Rental's quotation
Find an acceptable offer
Confirm & payout chosen proposal
Car hire with a chauffeur in St. Gallen or chauffeur rental services from 8Rental
Hire a car in St. Gallen to explore its magical museums, culture & ancient buildings.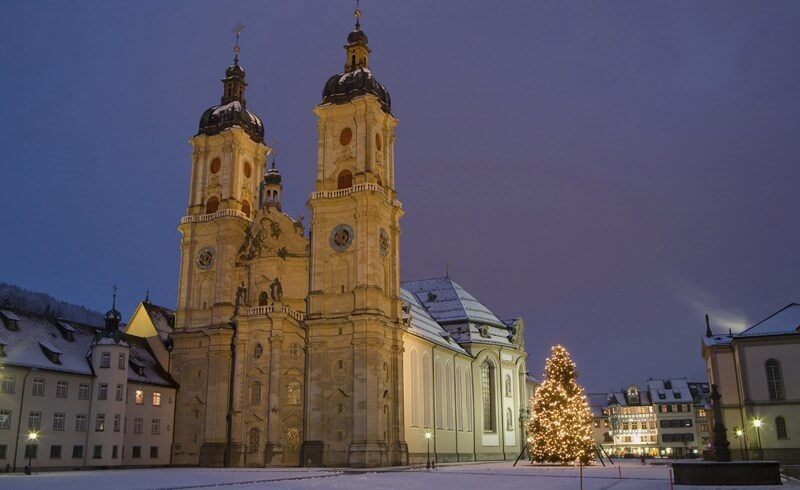 St. Gallen city was born thanks to the Benedictine monastery. In 612, a wandering Irish monk Gallus built a monastery here. Since 719, monastery's construction began, which existed until 1805. Its flowering occurred in 970 - 1079 years. A settlement grew up around this monastery, which received to become a city & get rights in 1312. In 1454 St. Gallen entered the Swiss Confederation, & in 1457 finally separated from the monastery.
St.Gallen's Abbey & library are inscribed on the UNESCO World Heritage List. The Abbey Library (16th century) is the oldest library in the whole world & a beautiful Rococo architecture example. The library stores valuable early printed books & manuscripts carefully written by the monks of the abbey during the Middle Ages. It is decorated with frescoes & stucco; its floor is furnished with patterned parquet.
St. Gallen is also famous for its Museum of Textile. This museum has a high success where fabric samples & complex artistic compositions made of textiles are collected. In the museum, there are stored even video stories telling about all details that occurred during its fabrication process.
Options for vehicle hire at 8rental
Standard chauffeured car hire
Hire Toyota Camry, Volkswagen Passat, Ford Mondeo or similar class car with driver & discover comfort transportation conditions from 8Rental. Seat heating or air-conditioning systems will make your trip convenient during every season. Either you speak English or French & Dutch languages 8Rental's chauffeurs will talk to you similar language.
Business chauffeured car hire
Hire Audi A6, Mercedes E class, BMW 5 or similar class car with driver & feel luxury comfort level & modern interior design. Audio system, dual-zone climate control & installed audio system will provide all passengers classy conditions.
Driver license & document checking process
Every driver or chauffeur is controlled & verified on driver license documentation. No permit to drive vehicles without driver license & transportation field experience. Hire chauffeured car & stay sure you are safe with 8Rental's drivers.