Coach hire in Yekaterinburg, Rent a Bus with driver
Yekaterinburg is very large city located in Urals region in Russia. This place will be at the center of world's audience attention in the coming summer as it will host the games for the 2018 FIFA World Cup. Thousands of people, gatherers, TV broadcasters and journalist will go to this Russian city. Whatever the purpose of your visit will be it is important to think about how you are planning to move around Yekaterinburg. For large group of people or for companies who organizing group tours to Yekaterinburg, our company can offer professional coach rental service.
What are the benefits of hiring a coach with us?
Our company can provide exceptional quality transport, which will be clean, reliable and very enjoyable to travel in. All the vehicles that we supply comply with European safety regulations and have plenty of features that will make passenger's journeys comfortable and very pleasant. It is equipped with air conditioning systems, TVs, climate controls, DVDs, WCs, tea and coffee making facilities. Some of the coaches may have Wi-Fi onboard and our clients can also specify it in their requirements.
We supply exceptionally good vehicles made by respectful manufactures such as Iveco, Van Hool, Scania etc. At our client's requests we can supply the VIP coaches that provide more comfort, better seats and more space. Such vehicles may include brands like Mercedes, Neoplan and a few other highly respectful manufactures.
Our personnel.
Our drivers give their job everything and provide our customers with the best possible services. They can talk in English and also a few other languages, so communication problems are virtually illuminated. The can give you an advice what to do, where to go and what to buy in a particular place. They help you with roots planning and especially driving around city's attractions. They are very helpful when picking you up at airport or a train station by handling our client's luggage and giving a hand with it when they arrive at a hotel.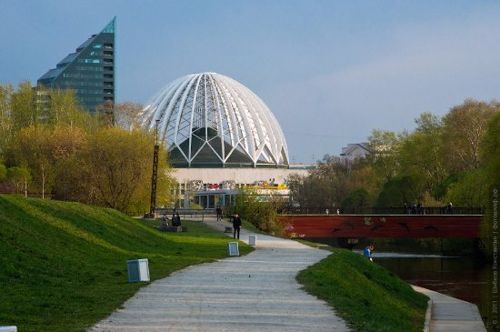 Rent a coach for 2018 FIFA World Cup with a driver in Yekaterinburg.
Many tourists will come to the world cup in groups. It provides better value for money and offers more fun. We strongly advise group organizers to turn to reliable and well established businesses such as ours. We can organize the best transport to move your group around the city, visit famous places and make transfers to and from stadium. Moreover, the reservation should be made in advance as closer it gets to the 2018 FIFA World Cup in Yekaterinburg, the more difficult it will be to reserve a coach and most of them will not be available.
How to reserve?
Please contact our firm's representative who will happily answer all you questions. Be prepared to specify the dates when the service will be required and how many people will be in the travelling group and how many coaches will be needed. We also may endeavor to make some suggestions and give our advice. If everything goes as smoothly as possible and you will sure that we are right for you then we will be happy to receive payment and send you official confirmation of your booking.