Chauffeur service in Saransk, Rent a car with driver
Saransk is considered as a major city right in the midlands of European part in Russia. Also, the town is capital of republic of Mordovia where tourists can enjoy plenty of attractions and historical places. This town takes its origins back to the 17th century hence there are quite a few historical places including the main town cathedral, which are absolute marvel to look at. Tourists are exceptionally pleased to be entertained at the river Insar embankments, which offer beautiful sites of green zones and parks with fresh air and opportunities for pleasant walks. Should any tourist visit the city, then you can always rely on our professional services in renting out a car for you. Additionally, the service would not be perceived that good if our company did not provide the option of getting a chauffeur who can take you anywhere you like.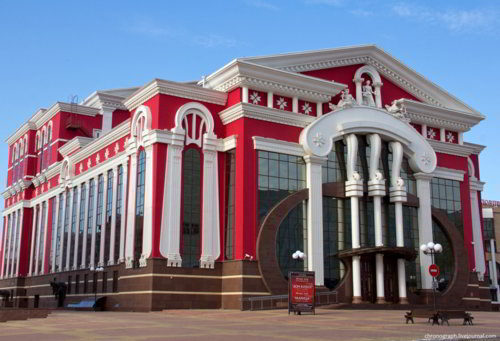 Using the services for World Cup in Saransk.
Such services will be exceptionally good for anyone who will arrive to the town of Saransk during the event. Many tournaments' fixtures will take place there and thousands of tourists have already purchased their tickets. For the competition 2018 FIFA World Cup that will be in Saransk, we can offer the car rental services of any size of vehicles. It starts from European class "B" and includes cars like Volkswagen Polo or anything similar to it and ends up with executive car hire that features many prestige brands. Indeed, having not been acquainted with the traffic in town and lacking the knowledge of the routes it is always better to rent something like a car with a chauffeur that can drive you around and take to the matches, free training sessions and almost anywhere in the town.
Main benefits. - Car rental services with a driver in Saransk for 2018 FIFA World Cup.
As it has been mentioned above you won't necessarily be driving the car around and can be driven instead. This gives the customers plenty of opportunities for relaxation and to enjoy the atmosphere of the town. Knowledge of the streets is not important any longer, it is going up to the driver care of you on the road, take you safely and quickly to the places clients wish to go to during their stay. When you go to cafes and restaurants you can consume wine, bear and other drinks; not to be worried that you'll to be prosecuted for drink and driving. The same applies if you wish chilling out at nights by going to a club; the driver will take you back to hotel or even give you an opportunity with a night drive to enjoy the views.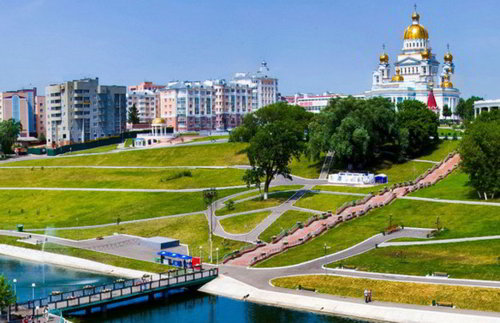 Driving in unfamiliar environment is always risky; therefore with some help of a hired driver all the risks that may occur will be eliminated completely. Had it not been possible every breach of traffic code, speeding penalties or parking tickets will be the clients responsibility just like anywhere in any other countries. Additionally, the worst thing that may happen is to become the part of a collision on the road. Driven by a professional all these risk will never bother you any longer and you can purely enjoy yourself forgetting of all these things.
Pickup and transfers in Saransk during 2018 FIFA world Cup.
Among the attractive things of a vehicle hire with using of services to be driven by a professional driver is that clients can also save some money. Once a car is hired you can order a driver to go anywhere you want even you have not arrived to Saransk yet. So by any time you are approaching the town the driver will be on his own way to pick you up on your request at a train station or the airport. There will be absolutely no charges for that as the only one daily charge is applied. No additional fees will be made and even in case if you come up with idea of giving a favor to your friends who might arrive later the driver with the car can be sent on additional trips totally free of charge! The only single thing that will be needed to be paid is nothing but actual cost of petrol, which is very cheap in Saransk. Substantial savings can be made on such transfers.
How to reserve a car with our driver in Saransk for 2018 FIFA world Cup.
Please make sure the services are booked in advance. Even though we have ability to satisfy the needs of almost any individual at any time, reserving it as early as possible will make things easier for you and for us during this very busy time! Please make a contact over the phone and get the information to hand with regards to dates, class of vehicle and any additional features that may be required for you. Our representative will endeavor to propose some things based o our own experience, which might be useful for you.