Minibus hire in Kaliningrad, Rent a Van with driver
Kaliningrad and its district is the most Western part of Russia. Former Konigsberg this is the easiest region and the city to be reached by the tourists from Europe. There are plenty of attractions and famous places to be visited that represented by old fortresses build centuries ago. Most of it was heavily damaged during the WWII but was restored afterwards. The forthcoming summer of 2018 will a very exciting time for everyone as 2018 FIFA World Cup games will be held in the city. Thousands of tourists, gathers, journalists and TV reporters will be there to observe the tournament's fixtures. Therefore, many of them will face the dilemma of how to move around the city and hiring a minibus with a chauffeur is the way forward.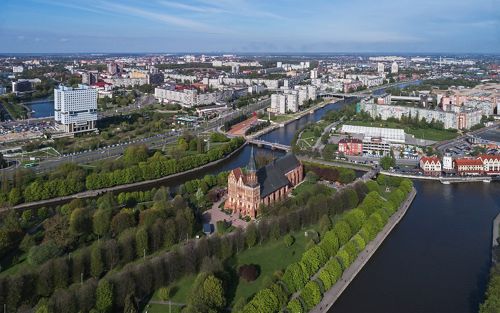 Benefits for customers.
Hiring a minibus that will be driven by a cheerful driver brings a great deal of advantages. Nan average car like this can fit in up to ten people. More capacity could be provided if a vehicle with larger amount of seats is ordered in advance. Had each passenger travelled on its own the expenses on public transport would occur anyway. The total amount of these expenses could simply be spent on renting a car with the facilities of a driver provided. All in all that roughly would be similar costs as using public transport.
A van hire and the use of a driver's services can give the clients so much comfort that any other ways of moving around simply cannot be compared to it. The driver will take the shortest routes and avoid the traffic whatever are necessary, optimizing travelling times. There are no needs for the customers to know the specialty of city's traffic and to know the routes of getting from one place top the other. Instead, you just sit, relax and enjoy the surroundings.
The drivers will be at your disposal for the whole days and nights. You will be picked up from any place you wish even if you are in a night club at 3 a.m. in the morning. Even if the group decides to split up and do different things the driver will cooperate with these groups and manage the logistics of taking people whatever is necessary. That is not possible on any other type of transport. The logistics will also be managed well when let's say in a short period of time you will need to visit all the cities attraction. The driver will choose the right order, offer it to you and take the best route to avid heavy traffic.
Transfers.
Once the car with the chauffeur is hired there will be no additional costs except for the fuel just like with ordinary rental. You can inform as when your group is about to arrive and the driver will pick you up. If any members of your group arriving on the other flight or different train the driver will make as many trips to the airport and train station as you like. Exactly the same thing applies when you need to return back. Even if you wish to take someone else to the airport that will be no problem at all.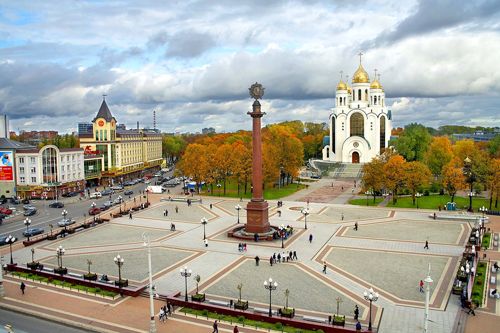 Rent a minibus in Kaliningrad fro 2018 FIFA World cup.
For the whole duration of the tournament we will be happy to provide the best services we can to anyone. None of our clients have ever been disappointed as by having good business relationship with franchises and finance companies we are capable of providing new high quality vehicles. The range of minibuses we can offer for the World Cup presented by major manufactures such as Toyota, Nissan, Renault and many other brands. The sizes of the vehicles usually start from 10 seaters and more. It is equipped with all the modern features such as TVs, DVDs, air conditioners, climate controls. Wi-Fi systems can also be provided at additional request. If you wish to travel in a VIP van made by a prestige manufacture that has better seats and provides more comfort then please do not hesitate to ask us. We will do our best to get it for you!
Reservation.
There will be a lot of orders to handle so please make you reservation in advance. If you do not have the tickets for games then you will also have to apply for visa. Booking with as will be complimentary for getting visa to the country but you really better do it in advance. Get in touch with our staff over the phone, email or social network. Tell as what exactly do you need including dates, size of car and specification. Our friendly assistants will provide you with the most comprehensive information and will give you any suggestion.