Minibus hire in Volgograd, Rent a Van with driver
When it comes to travelling to Volgograd the first things that attract visitors is the glory of the world's biggest battle of all times. The scale and the size of the monuments are enormous and can only be compared to the Stature of liberty in New York. The river Volga embankment captivates anyone's imagination as it geographically divides Europe and Asia. The city is located on the European part and considered to be the longest in Russia spreading on the distance of 85 km. (50miles). Many fixtures of 2018 FIFA World Cup will take place in the Volgograd, so large number tourists have already planned their trip to the city. These who will travel in groups of people or with friend and families may consider renting a passenger van with services of a chauffeur provided and get driven around the city.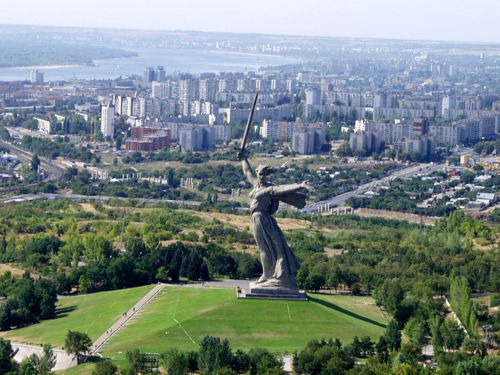 What clients get?
A minibus can take up ten people onboard at most times. This is an average vehicle's capacity but if a bigger transport is needed it could be supplied at additional request. Every individual will use public transport anyway and the expenses from each member of the group may vary from an equivalent of several Euros to several dozens of Euros per day. Adding all this expenses together it becomes apparent that it is better to rent a minibus for the whole group of people or a couple of families and travel in comfort.
The driver's responsibilities will be top organize the logistics if the passengers decide to be spitted and do different things. He will pick them up in different locations and take whatever they want at any times even at night. The chauffeur will be at client's disposal 24 hours per day making this method of getting around very convenient and functional.
There is nothing that will bother you during the travel times when you are driven by a professional. No worries with regards to alcohol consumption, getting parking tickets or risk that the vehicle will be towed away, no speeding charges or getting involved into road accidents. Total piece of mind will be provided to you and people in your company. The driver who speaks English and other languages will recommend good places to dine or to have a quick, budget meal. He will answer your questions where to go shopping and where to purchase the tournament's merchandise at good prices.
Transfers.
Most of the visitors will arrive to Volgograd by plane or a train. If at the time of the arrival the service will already be booked then you are going to be picked up and transferred to the place of your staying absolutely free of charge. Moreover, if any member of your group or even third parties will arrive on different flights or trains they can also be picked up without paying anything. The car and the driver at your disposal at any time and the only expense that will have to be paid for is the cost of petrol – just like for any car rental. The same applies when you depart from the city. If service is booked for that day, then all the transfers can be made free of charge.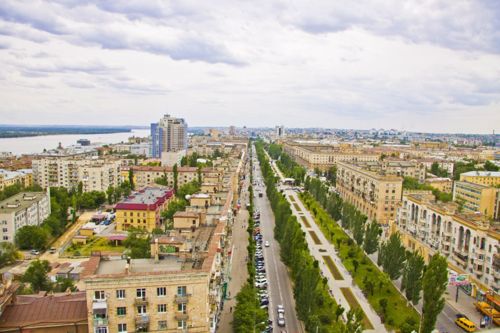 Rent a minibus with a chauffeur in Volgograd for 2018 FIFA World Cup.
Minibuses can be rented for the whole duration of the tournament or hired from one day up to several days. We will provide only top class service so that the time in the city will be in your memories for the rest of your life. Minibuses of virtually any existing size can be hired but it is preferable that the order is processed in advance so that the allocation slot is guaranteed. We can also supply the VIP vans that have better comfort, more space and equipment. Even when you opt for an ordinary rental an average van is equipped relatively well and complies with all the safety requirements.
Making reservation.
The reservation can be processed over the phone when we happily take the orders from the clients. We can also suggest you what to choose and what kind of vehicle to rent. We can also send you official confirmation so that will be helpful for visa arrangements if the tickets on the games are not purchased.