Charter bus hire in Italy
Italy has always been a leading traveling destination since there are at least a hundred different reasons why it's worth spending the upcoming vacation in this gorgeous country. And no matter how often you have been here, there will always be something amazing to discover about the country. Make sure you have prepared everything necessary this time for a more comfortable traveling experience. First of all, consider renting an expert chauffeur-driven bus to accommodate all of your group comfortably and ensure the security of the tour.
Here you will find bus hiring services completely catered to your requirements! Whether you are a professional tour guide or an amateur who has decided to invite a group of people to enjoy the best sights of Italy, the 8Rental charter bus rental service is at your disposal. Want to get more information about our proposal?
Advantages of Traveling by charter bus in Italy
Family members getting ready to visit an event, a big group of tourists with a dream to discover all the beauties of Italy, and employees required to attend a company-sponsored retreat, have something in common - stick together, travel safely, and get to their destinations timely. When you rent a bus in Italy, you get all this and much more!
First of all, traveling on a hired bus is budget-friendly. The price for the service is divided between all the travelers; hence it turns out much cheaper than you'd have to pay to rent several cars. Furthermore, you can forget who from your group to designate as a driver in Italy - 8Rental has a team of professional chauffeurs with significant experience in passenger transportation.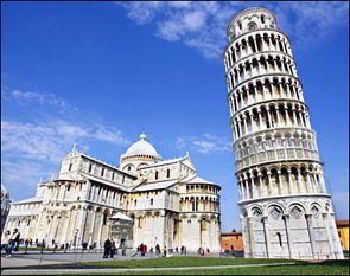 Distance travel is always stressful, especially if you are responsible for transporting a large number of people while the Italian roads are unfamiliar to you. Entrusting this responsible task to experts, you can sit back, rest, interact with other passengers, listen to the guide's interesting stories, and marvel at Italy's picturesque landscape and views.
How much will it cost you to rent a bus in Italy?

8Rental service of charter bus hire in Italy is always catered to clients' itineraries and budgets. Accordingly, it won't cost you an arm and a leg - it will perfectly fit into your travel budget. Our prices are calculated per the client's requirements regarding the chosen vehicle, the type of tour, and if any extra requirements were made. 8Rental covers a series of tour types in Italy, including city tours, excursions, day trips, and multi-day tours. Whether you have a specific city in mind to explore or want a glimpse of Italy on the whole, we are at your disposal!
Why choose coach hire service from 8Rental?
8Rental service bus rental in Italy has been in the industry of providing vehicles for rent with professional drivers already for many years. Throughout all this time, our main purpose was to deliver premium hiring services to our clients across many countries, from France to Denmark, Germany to Portugal, etc. And Italy is one of the most popular destinations among our clients. 8Rental has earned a good reputation among thousands of clients and is ready to satisfy your expectations.
Our fleet is enriched with Standard and Premium Class buses, minivans, and charter coaches to meet your specific tour requirements and budget. Depending on your group size and travel plans, you can choose any of the buses from our page of vehicles, provided that you apply as far in advance as possible!
The biggest vehicles are equipped with the best array of comfort amenities, including restrooms with toilets and sinks, TV screens and DVD players, small fridges or coolboxes, etc. If you have any specific wishes, such as room for a wheelchair, don't hesitate to apply immediately - we shall cover them all.
Our buses have enough room for all luggage pieces - big pieces are placed in the storage under the bus, and handbags or backpacks get their space over the seats. If you have bulky or any special luggage, we can as well allocate an extra carrier or a bigger coach. With 8Rental, you can even bring your pet on tour to Italy: make certain it is comfortably nested in its carrier bag.
Touring In Italy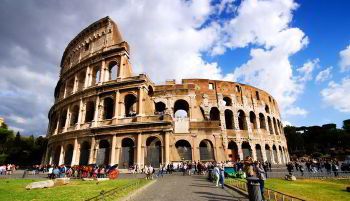 Applying your transportation to a coach or midi coach rental with a driver in Italy means getting premium services and making the most of your tour in this amazing country. You will be equally charmed by both the driver and the Italian landscapes. Whether you are going to meander through the fantastic Italian countryside, admiring the lush landscape and waving at the farmers, or you prefer to tour Rome, marveling at the mesmerizing antique architecture, it will all proceed in complete comfort and safety.
The fascinating blend of impeccable cuisine, beautiful sceneries, ancient architecture, and pleasant weather will most certainly blow you away in every corner of this country. Don't miss your opportunity to travel to Roman Forum in Rome, the Uffizi Gallery in Florence, the Towns of Cinque Terre, Duomo di Milano in Milan, Teatro Antico di Taormina, Museums of Vatican, and St. Mark's Square in Venice! 8Rental offers city tours and multi-day travels, especially for those who want to see all the wonders of Italy in one journey!
Get Your Quote Today
Italy is a busy tourist destination, so we'd recommend applying for our services as far in advance as possible, especially if it's a peak season. An interval of three to four months will be optimal.
To rent a bus in Italy please follow next steps:
1. Complete form 2. You will receive an all-inclusive offer 3. Confirm booking. The entire process of booking a bus in Italy is quite easy.
Hurry to get a quote from the 8Rental homepage to have the exact price for your itinerary and tour expectations calculated. With a premium bus charter in Italy, your group travel will be a daydream.