Are you planning to travel with your whole family, or are you on a business trip to Italy? Whatever your purpose of heading to this country is, two things are certain: Italy will leave a lasting impression on you, and 8Rentalcan make touring all over the country safer and more comfortable. If you have already decided to travel by minibus, you are welcome to choose a van from our vast fleet. If not, let us introduce why it's worth touring Italy with a chauffeured minibus from 8Rental.
Why should choose minibus rental in Italy as the primary transport type?
Applying to minibus rental with driver in Italy will be the best decision you have made regarding the tour since it's the most cost-effective way of traveling. When you hire a minibus or a van (depending on how large your group is), you can split the expense evenly between all the members, which is much cheaper than renting taxis.
Our extensive fleet of vans and minibuses covers standard Mercedes Viano, Volkswagen Caravelle, Ford Transit, and others to drive four to seven people at cheap rates. But if you are in Italy on business and want to get to your important meetings in a premium van, our perfectly equipped Business Mercedes V Class minivan will provide the best comfort amenities while driving your employees, colleagues, or important guests in Italy.
However, we suggest renting Mercedes Sprinter or Ford Tranzit minivans for larger groups to accommodate up to 19 passengers. These, as well as all other available models in our fleet, have extra storage space for a luggage piece per person. So you can rest assured all your goods will be securely transported if you are, for instance, heading on a camping trip with a significant amount of supplies per person.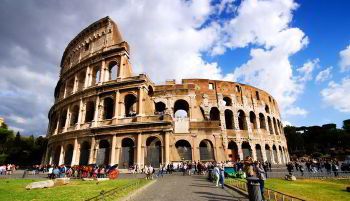 Perks of Renting a Minibus in Italy
Rent a minibus in Italy, and your travel plans will be more flexible. You can be in control of where your group goes, what you do, and when you should return to the hotel, while your expert driver will take care of the whole journey. If you need recommendations on what sights to visit in Italy, our seasoned local drivers can pinpoint the best hidden locations.
Traveling in style is another perk you will obtain by choosing the services of 8Rental. Our minibuses are state-of-the-art, some with added luxury amenities, such as premium music systems, TVs, Wi-Fi, etc. They are perfect if you need to get to a business meeting with your whole team or if you have been invited to a corporate event in Italy. You can also book a van for one-way transfers if there's a need to meet a group of guests at the airport and take them to the hotel.
And finally, applying for 8Rental bus charter in Italy is a simple process. Contact our booking specialist, get a quote, complete it, and submit it. Expect the precise price calculated based on your itinerary in only a day. We are quick, reliable, and responsible.
Best Time to Travel using van hire in Italy
The High Season, stretching from June to August, is the best time to visit Italy since you can enjoy the height of summer with lots of gelatos and the lovely Italian Sun! Whether you have organized a classic tour around Italian capital cities or have chosen off-the-beaten-path destinations, including areas of Como, Bergamo, and Parma just outside of Milan, our seasoned chauffeurs will take you there safely and on time!
However, note to apply for Minibus hire in Italy services of 8Rental way far in advance if your tour falls to a High Season as many travelers want to enjoy the nice weather, long days, and open attractions of Italy. Be sure you have reserved the minibus for a small group tour three or four months before the departure date.
Other than this, when organizing a tour to Italy during low or shoulder seasons, a couple of weeks before the due date is thoroughly enough for our specialists to organize the reservation.
Popular destinations to travel in Italy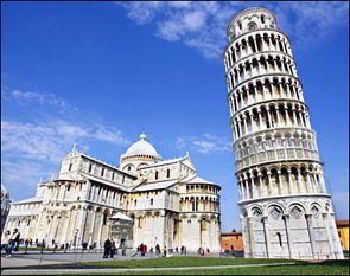 8Rental minibus rental in Italy welcomes travelers eager to explore the best sights of Italy to rent Standard and First Class minibuses for city tours in Italy, multi-day tours, excursions, or one-way travels. Our drivers are local professionals who are well aware of the roads, parking spaces, and both the most popular and not standard paths in Italy. Explore all the wonders of Ancient Rome and the Renaissance, the marvelous cities such as Florence, Pisa, Perugia, and others; ask the driver to take your group to Sicily to taste the most delicious seafood or to degustate the best wine in the regions of Piedmont or Chianti. Entrust your transportation to 8Rental, and we shall help you get the best of your tour in Italy!
Get your free quote now
Travel for pleasure, travel on business, organize an educational tour or a bachelor part. Whatever purpose your tour to Italy pursues, it will be marvelous as long as it is backed by 8Rental minivan rental service. Get your quote now to reserve the perfect size and class of a minibus for your group.