8Rental calls to hire newest chauffeur driven minivans & minibuses in Newcastle at permissible & fulfilling client's anticipations prices. 8Rental's intent is a guarantee of flexible & trustworthy customers transportation on Newcastle streets & Tyne and Wear's roads. Smoothest ride, rest, enjoyment - basic specifications of hiring 8Rental's vehicles driven by conscientious uplifting chauffeurs!
Passenger vans hire with chauffeur, Tyne & Wear: rent a private minibus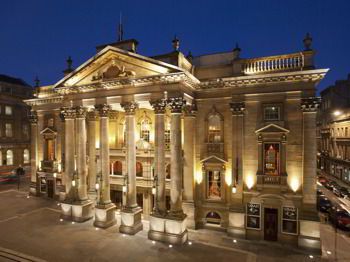 8Rental's forward-looking stuff involves cheerful drivers, well-informed of Newcastle's directions, locations & itineraries. Being Ok with 8Rental Reservations booking terms & conditions you, dear customer, hire strongly most superior North East's chauffeur driven minivan & minibus supplier!
Total amount quote
Quotation consists:
Newcastle's tolerant driver
modern clean van
fuel
tolls & bridges charges
highways fees
VAT
Newcastle's van hire with driver: primary equipment
List of key interior details:
DVDs
adequate luggage room
fully air-conditioned/ heated
dual climate controlled
PA Systems & WiFi
snack trays
Rent a minibus with driver in Newcastle: driving license
Newcastle's reliable drivers are vigorous , fully licensed & insured.
Hire a minibus in Newcastle with driver

For many years 8Rental has been combining comfort & safety to bring customers memorable travel experiences to the UK's most magnificent & outstanding destinations. Working with only with licensed carriers, whose fleet of modern minibuses consistently ranks among the best in Newcastle upon Tyne, 8Rental's primary ambition has been remaining the same - ensuring premium minibus with driver services for travel groups, families & corporate events.
We also provide chauffeured services at Newcastle Airport. 8Rental Reservations proudly serves the Tyne & Wear county, including Gateshead, Sunderland, South and North Tyneside. Competitive affordable prices, highest comfort level - main reasons why the customers keep returning & using 8Rental's chauffeur services!
Chauffeur drive in Sunderland
Sunderland's population reaches 250 thousand residents. It is twinned with Essen and Saint-Nazaire. Hire a minibus in Sunderland with chauffeur to discover National Glass Centre, Stadium of Light, Souter Lighthouse, Hylton Castle or Herrington Country Park.
Hire a low-cost chauffeured minivan or minibus
Cheap van's wonderful amenities:
courteous driver
ample luggage space
onboard entertainment system
arm rests
overhead parcel racks
Deluxe VIP minibus:
luxurious stylish interior
GPS tracking assistance
dual air conditioning
ambient lights
DVD/CD, AM/FM, IPod/MP3 Connections
LCD TV
plush cozy seating
good luggage space
recessed book lights
Booking instruction
Hire a minibus in Newcastle with driver fast & safe!
Send an enquiry to receive a quote
Get detailed offer with a link for the payment
Click on "Pay Now" button to book your minibus with driver