Zaragoza has plenty of places to go to and are on the must-visit list of any tourist who comes to visit it. We can help you to make the list of places that should be visited or we can take into consideration your own request. There could be some traffic jams in the city center at the pick times and we will happily provide our clients with information on where to go best and at what would be the best time to be done. There are quite lots of places, which are definitely worth to be visited in Zaragoza, such as Pablo Serrano Museum, Iglesia De Santa Engracia, Museo Ibercaja Camon Aznar, etc. Apart from those, there are also dozens of other attractions to go to. Additionally, we can offer you the stops for having a lunch or dinner and combine them with the excursion schedule. If you also wish to visit other Spanish cities like Madrid, Valencia, Bilbao or Barcelona we could easily organize these trips for your group.
Whether it is going to be an organized group of tourists, children or an excursion group that comes to visit the city of Zaragoza, our company can provide professional coach rental with driver facilities. The coach rental is available for several hours, like organizing an airport transfer, to several days for fully comprehensive tours to be offered. We assure you won't find a decent alternative in Zaragoza for providing exceptional quality service, offering competitive prices and having an impressive fleet of vehicles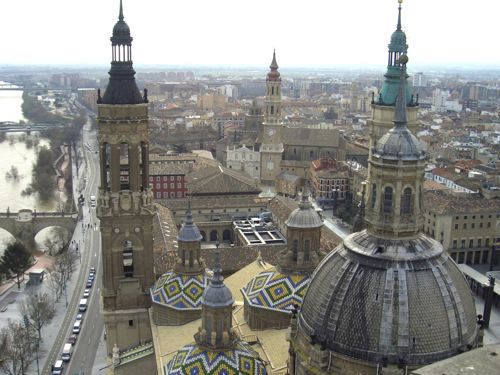 Here are the steps for booking a coach with a driver at 8rental:
Contact our staff over the phone, social media pages or email address (all addresses are provided on our company's website).
Tell us about your needs, requirements and the dates when service has to be provided.
Receive our offer and suggestions.
Make the payment.
Our main focus is on our clients' needs and expectations
We are 100% certain that no one will be able to provide better services that we do. Our company is the leader in the market and thousands of satisfying clients have turned to us on many occasions. Our facilities are safe, reliable and will give you the best value for money.
The fleet of vehicles we have for offer
Our company can satisfy the needs of any customers. All of our coaches are new, comfortable and equipped with all the modern featured that will make traveling with us at the highest level of comfort and expectations. Our fleet includes all the major brands, which are widely considered as the leading market means of transportation. The coaches are equipped with air conditioning, videos, TV, WC, and comfortable seats. Customers can also choose different coaches' sizes that vary in price and can optimize the expenses depending on group sizes.
Moving around the city of Zaragoza driven by our drivers.
Drivers who work for us are exceptional professionals that do the job impeccably and can provide top-class services. They know all the city's routes very well and can guarantee minimum time during the journeys between the stops. All of them are capable to speak more than one language, so if you ask them a question, they will be able to give you the precise answer immediately. Our employees are very polite, hospitable and can help you with almost any quires. They shall always help you with loading and unloading the luggage very quickly and will wait for you if you are late, so there should not be any worries that you will be left at the unfamiliar place.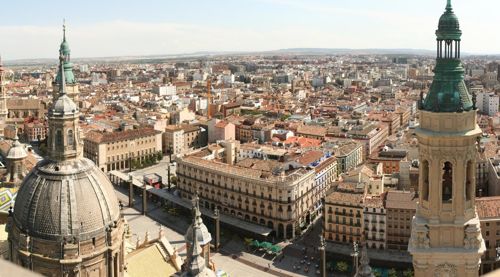 Additional services.
The company will be able to provide you with VIP coaches if the request is made in advance. This will include supplying with vehicles of a prestige brand, which will certainly provide more comfort to the passengers. Special offers and packages are also available that apply to several days rental, public holidays, Christmas and New Year.
Hire a coach with a driver with us and you will get to know the city of Zaragoza in the way that you will want to come back again!