There could not be a better way to get around the city of Cartagena than in a rented car. Many tourists would agree that hiring a driver together with a rented car makes the journeys more pleasant and traveling experience more memorable. It gives the visitors a better opportunity to observe the city's attractions, relax during the stay and provides the maximum safety on the road.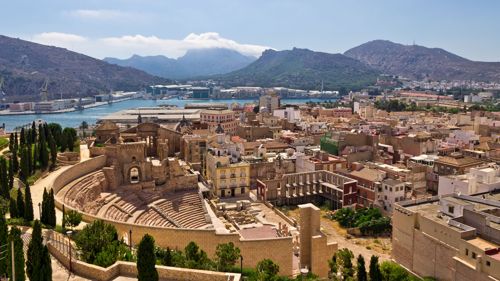 Strengths and advantages of a car hire service
Perhaps, the most significant thing about traveling in a rented car together with a driver is that our clients will always feel comfortable and will not be required to concentrate on the roads and traffic that they are not acquainted. The risk of being involved in a road accident which you are going to be responsible for is virtually illuminated. By hiring a driver with a rented vehicle, you will not be facing excessive traffic and aggressive driving from the others, finding the city routes, be bothered with finding parking, getting parking tickets and penalties for speeding.
Transfers
By chartering a driver with a hired car, you will also get a transfer from the airport or a train station at the time of the arrival and to transfer back when you leave. Most of the times the traffic in such places is hefty, there are lots of road signs, and it is effortless to get lost you by taking a wrong lane to drive to the undesired destination. It is much better to be picked up directly from the airport, and the driver will bring you right to the doorsteps of your hotel or rented apartments. The transfer is usually included in the daily rental rates, so the clients already start saving their money.
How to make a reservation
To reserve a car with an option of hiring a chauffeur the easy procedure should be followed:
Get in touch with us over the phone; write us over the email or social network.
Specify the dates when the service will be required and the other needs.
Receive our friendly response to your quote and our complimentary suggestions.
Make the payment if you are satisfied with the offer.
We provide exceptionally competitive prices and high-quality services. For the whole time of our operations, we have never received any complaints, and thousands of pleased customers returned to us again as well as recommended our services to friends and relatives.
Traveling in the city
Cartagena is one of the largest cities in Spain and has plenty of attractions and place to go. The chauffeur will take the optimal route that usually will save you your time and fuel during the journey. He can also help you to plan the daily drives that come right by your needs and requirements. There are so many things to see such as:
Roman Theatre Museum
ARQUA or Marin Archeology Museum
Palacio Consistorial
There are so many other famous places, and attractions that it is only a local driver who has the knowledge of each attraction's location will help you to get around quickly. Our employees speak at least English and Spanish as well as some other languages hence there shall not be any problems regarding communication.
The offered range of vehicles.
You can rent almost any vehicles starting from European class "B" and up to an executive car of a prestige manufacturer. The cars are equipped with every that usually needed for a comfortable drive in a city including air conditioning, climate control, electric windows, etc. Executive cars may have leather interior and electrically adjusted seats but not always.