Chauffeur service in Zaragoza, Rent a car with driver
Once coming to Zaragoza for a vacation or holidays any individual should take provident steps when it's needed to rent a car. A respectful and reliable company should be chosen that can provide impeccable service in supplying good quality vehicles and experienced drivers. Renting an auto with a driver may be the most reasonable way of moving around whilst travelling in Zaragoza and its surroundings.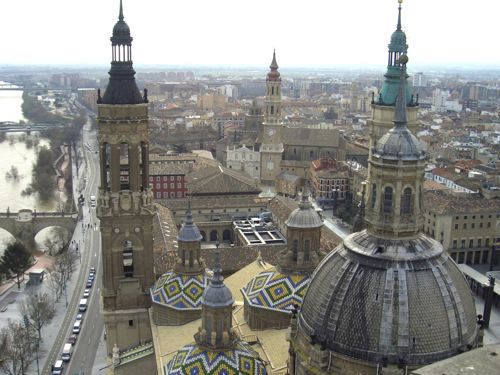 Advantages of hiring vehicle with a chauffeur.
By hiring a car with a driver, visitors immediately gaining a number of advantages that will make staying in the historic town as pleasant as it could be possible and driving around it very comfortable. An average tourist can save up to 50% of their time that is spent on journeys. Our company's drivers know all the roots of the city very well and can avoid traffic where it is most need in the pick times. The chauffeurs also acquainted with all the city's attractions and capable to help you to manage the timetable and the order in which these attractions can be visited. You'll not be required to watch what is happening on the road, face aggressive driving, look at road signs and concentrate on the traffic. Whilst on the move you can observe the city, take pictures and video shots.
Transfers.
When arriving at the airport or a train station a transfer to a hotel or the other place of you location could be organized. Usually, traffic in such hubs is extremely excessive and by renting a machine with a chauffeur can save you time and transfer money. You can also be taken back to place of the departure at the end of vacation that can also be very convenient. Whenever you are taking the transfer our driver may give you a thought after advice:
At what time to leave the place?
How long time the journey will take in total.
Traffic details.
The driver will take the ideal root to the final place of destination.
Driven around the city.
Zaragoza is pretty well known for its famous place and attractions. It is an old city that attracts many tourists who are coming from around the globe and it could be visited from one day to several weeks. These attractions include: Basilica de Nuestra Senora Del Pilar, Muesto Del ForgoCaesaraugusta, Cathedral and Tapestry Museum. There are also dozens of other places that is certainly at the must visit list. No matter whether it's a single day vacation or several days trip, gettinga car with your very own driver would possibly be the best approach in managing your vacation. The driver can also work as guide for you. Our employees speak perfect English and Spanish as well as some other languages. They can not only give maximum support in planning your day, moving and sightseeing in the city but also tell a lot about it and give you some information that only locals are aware of. On your request trips to the local towns and cities are available. This includes Bilbao, Valencia, Madrid and Barcelona.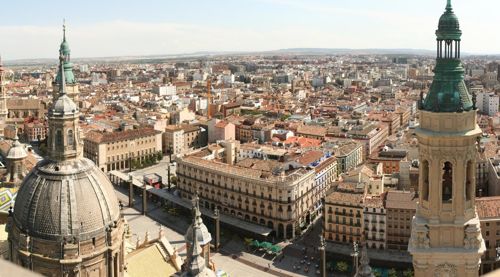 Fleet of cars on offer.
There are variety of car could be chosen. Its starts from as little cars as the European class "B" and ends with executive cars hire. Prestige brands are also available for you. It provides the maximum level of comfort and total tranquility whilst moving around the city.
How make a reservation.
Contact our representative over the phone, email or social media.
Specify your request and dates when it will be needed.
Receive our answer and suggestions with possible special offers and packages.
Make the payment.
Booking is done.
Thousands of happy customers have been totally satisfied with our services. Many of whom turned to us over and over again suggesting it to their friends and relatives. We provide an exceptional quality service that stands second to none and we well be happy to serve you providing the best facility possible.