Minibus hire in Cordoba, Rent a Van with driver
It is guaranteed to get a chauffeured van that will be hired in Cordoba at very competitive price. This is a high class service that will please any demanding customer and will bring pleasant experience whilst travelling in the city. It company's aim to be the leader in providing such services to the clients that enables suitable and exceptionally comfortable transportation in Cordoba and its metropolitan region. All the vehicles are driven by professional drivers that give its customers the best service possible.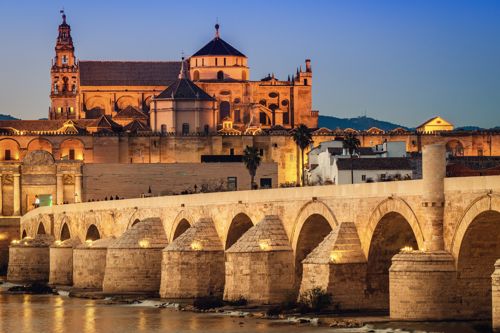 Hire a minibus with a driver.
A superior high-class service offered with functionality, punctuality and top level hospitality to the clients. The van's chauffeurs are professional drivers who are very knowledgeable of the areas in the city, routs that should be taken to avoid traffic jams minimize time of journeys and making travelling comfortable.
What the quote will include:
Cordoba acquainted driver.
Modern and comfortable minibus.
Cost of fuel.
Value added tax.
Each minibus is equipped with the following:
Lightning in the cabin.
Air conditioning.
Stereo system.
Custom well upholstered seats.
Video and TV equipped.
Safety seat belts.
Rent a minibus with a chauffeur.
By coming to Cordoba it is inevitable that most of the tourist will have to deal with the problems that are usually faced in a large city. Cordoba is a city with more than 1 million residents and plenty of places to visit hence hiring appropriate vehicle is very important. Getting a van with a professional driver is certainly the right choice. You will be driven in comfort without necessity of knowing the street of the city and will get to the places you want at any time it is wished.
The Cordoba's airport is not the largest one in the world, however for newcomers it might be quite complex to get to the city center, so by hiring a van this problem will be illuminated immediately. There are plenty of famous places and attractions that are on every visitor's list. Among these are: Rman bridge, Calleja De Las Flores, Puerta Del Puenta, Alcazar De Los Reys Cristianos and so many other things. With a driver you can always plan your rout in advance and make spontaneous amendments. For instance, if you would like to get something to eat it is always possible to take as much time as you want.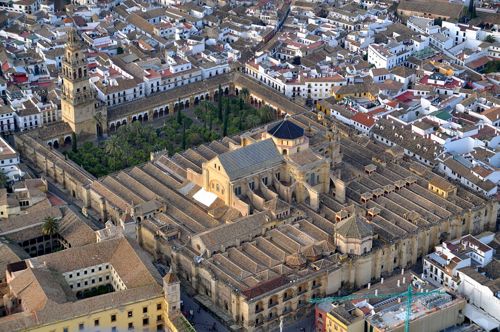 Getting a van is a very convenient thing to do. Many tourist travel with families and companies of friends. An average minibus has plenty of capacity and can fit in a lot of people. Depended on the class of the vehicle the total amount of individuals may be counted from a dozen, to up to a couple of dozens of passengers. The driver can meet you all at the airport, help you with luggage loading and comfortably take you to the place where you are staying. During the vacation you could be taken to the nearby cities of Seville, Malaga or to the sea coast of the Gibraltar strait.
At the additional costs and request in advance the company can provide you with the VIP van. That will include the vehicle of a prestige brand, extra luggage space, more room inside that will make the journey more comfortable and in most of the cases will include leather seats. A Superb cabin provides more luxury and will add plenty of positive moments during your stay.
How to book the service?
To book the service you will need:
Contact us and list your requirements.
Receive proposals from as of what is permitted (if applicable).
Make reservation.
Make payment.
You will receive unforgettable and pleasant service that will make your visit to Cordoba enjoyable and memorable. You will not have to walk a lot, worry about parking, getting to petrol stations to fuel the car, being at risk of a road accident or being lost by not finding the rout you wanted. It is all up to us to do it for you.