Minibus hire in Lodz, Rent a Van with driver
A great chance to travel around Lodz in comfort and be in perfect safety by hiring a mini bus with a chauffeur
Hiring minibus company - an appropriate solution
Making a trip to this amazing Polish city, any tourist from any country can order a nice, cozy minivan in which a professional chauffeur will take each passenger to any destination or take a tour all over the city stopping visiting any boutique the tourists wish. The quality of the service is at the highest level, and every employee does everything to ensure that customers are satisfied with the service. Any tourist can see all the most beautiful and exciting places of the city, traveling fun and comfortably. Each traveler can really get to know all the benefits of the service only by using it.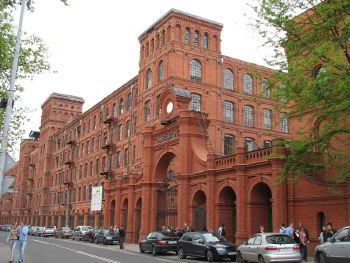 Beautiful Lodz from the window of rented minivan
Tourists today are attracted to Lodz beautifully restored residential buildings, more than 200 villas, residences and palaces of manufacturers, preserved industrial buildings of the XIX century. The city has a large botanical garden and 33 parks, 11 of them are ancient, protected by law. Especially interesting are large urban green areas such as Les Laguevniki - the largest forest park in Europe (over 1,200 hectares), part of the landscape reserve "Lodzkie Vozvyshennosti" and the ancient park "Zrudliska" with a restored palm greenhouse. The city has many different modern sports facilities and several beaches.
Today Lodz is one of the largest cities in Poland, a powerful industrial, commercial, financial, scientific and cultural center. The capital of the province of the same name is 120 km southwest of Warsaw in the very center of Poland. Just 10-15 minutes (6 km) from the city center of Lodz is Lublinec International Airport, which according to plans should become an important Polish air hub. Near 10 km from the airport is the largest traffic intersection of the European motorways A1 and A2 (North-South and East-West) under construction. A favorable investment climate attracts many large foreign companies to the city.
Great minivans for excellent Lodz
The service has a good selection of quality cars in its garage, and tourists can choose which car to use to experience in the city.
Renting of minibus with chauffeur in irresistible Lodz
There are several types of minibuses - one accommodates from 4 to 8 passengers, others from 9 to 24. Here each tourist can rent a minivan of Standard class for tourist trips or business class cars for business trips or other serious events. In each vehicle, customers will find all the necessary amenities for a quality and comfortable trip.
Chauffeur in Lodz for great minibus voyaging
A reliable service chauffeur is always ready to help all of his passengers and advise them the best places to visit in an unfamiliar city for them. Drivers working here always look neat, politely treat customers and have no bad habits, this fact guarantees the safety of each passenger. They are benevolent, responsible, kind and punctual, their professional qualities are at the highest level.