Minibus hire in Zaragoza, Rent a Van with driver
If travelling to Zaragoza in a large company with friends or several families the most attractive and efficient way to move in the city and surroundings is to rent a van. The services could be provided with a chartered chauffeur who will take you anywhere you like during the whole period of the vacation. The facility provided 24/7, so even if you stay somewhere like a restaurant or a night club until very late time at you can always rely on reliable service and exceptional hospitality.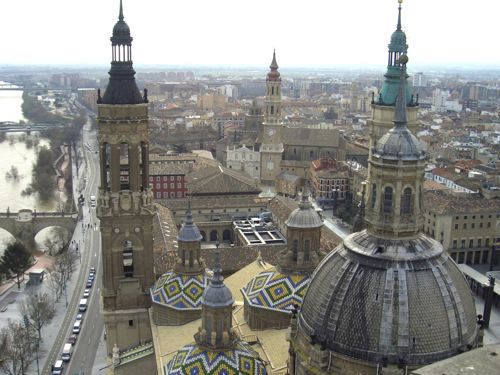 The main advantages.
The best strengths of these services is that the cost of the rental could be spitted among all individuals and eventually might cost same amount of money that could be spent on public transport during the day. Apart from that, travelers should not worry of not being acquainted with lack of streets and roots knowledge. This is going to be the job of a driver to take you whatever the clients wish to go. Additionally, you will not have to face aggressive driving and worry about parking, whereas the chauffeur will give you maximum support in planning daily drives optimizing the time during the journeys. More importantly you will never be responsible for driving incidents, which will guaranty the most pleasant stay in the city.
Organizing transfer.
By making a booking a driver will be ready to pick you up from the place of arrival. It either going to be the airport or a train station in Zaragoza. Right from this moment you all will start to save money and taking into account that there will be lots of you the savings on the transfer will be substantial. At the end of the vacation, whether it shall be a day or several days all the company will be taken back to the place of departure.
Travelling in Zaragoza in a minibus.
Moving around the city will be organized with ease as all the drivers can give you a thought after advice of where to go and in which order to visit the attraction. Drivers can perfectly express themselves in English and in a few other languages as well as speaking perfect Spanish There are plenty of places to go including:
Palacio De La Aljaferia.
Iglesia De San Pablo De Zaragoza.
Lonja De Zaragoza
And the other places too. Driver will also serve you as a guide helping you to carefully plan the drive, give you suggestions where to eat during the excursions, the timetable when the attractions are opened for the public and what else you can do in a particular area.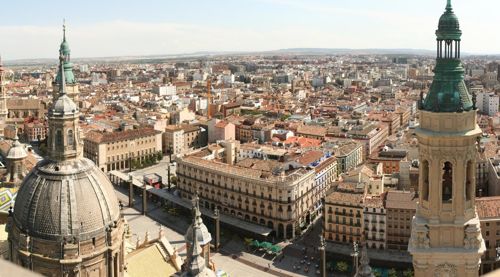 Fleet of vehicles.
There are lots of vehicles in our fleet that may satisfy requirements of highly sophisticated clients. The range of minibuses includes all the major brands, whereas customers will be left to decide how large the van should be. Normally it starts from ten seat vehicles and up to a couple of dozen or more. Each van will include all the major features such as:
Lightning
Air conditioning
Stereo systems
TVs
Safety features
On clients request the VIP transport could be provided. It might include a van of a prestige brand, leather seats, more spacious interior and even wi-fi.
How to reserve the service?
Contact our firm's representative over the email, phone or social media contacts.
Tel us what are you up to, what the requirements are and what dates are you travelling to Zaragoza.
Receive our respond with some suggestions and quotes.
Make the payment.
Receive confirmation.
The company guarantees 100% satisfaction of high-class quality service provided. We are certainly the leaders of this industry in Zaragoza, whereas hundred of very happy customers were exceptionally pleased of the service they have received.