Charter bus hire in Germany
 When planning to tour on business or leisure with a big group and reserve a bus with a driver for a one-day tour in Germany, an airport transfer in Germany, or a multi-day tour through Germany, 8Rental bus rental with a driver in Germany is there to assist you. 8Rental is your reliable partner when you need a chartered bus with driver in Germany.
Exploring Germany will be much more fun when you are backed by credible transportation means. Let's uncover all the benefits of dealing with 8Rental.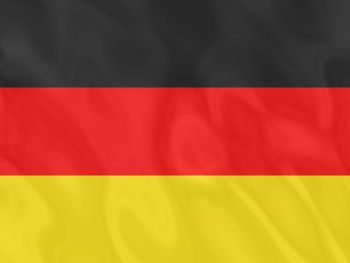 Reasons to book at 8Rental coach charter Germany
The extended fleet of buses is another feature 8Rental can boast of. Our buses are perfectly equipped for long-distance journeys and cater to the group's comfort, safety, and convenience during the tour. The buses feature air conditioning, air suspension, reading lights, CD and DVD players with TV screens, etc. Some of the most spacious models are Mercedes Tourismo, Man Lions, and others. Meanwhile, more compact ones are Iveco Wing, Mercedes Atego, Man Touring Noge, and others.
The basic reason it's worth entrusting your transportation to 8Rental is the staff of expert drivers. Our chauffeurs have years of experience in the travel and transportation industry and ensure secure and high-quality transfers across Germany. We are our job experts as we own and maintain our own buses and know the bus travel deal through the length and breadth.
Another profound reason to deal with 8Rental is the reasonable pricing system. We fairly calculate prices and deliver detailed reviews on what the suggested price is based on. The cost per order depends on several factors, including the duration or the distance of the tour, the type of the tour (one-way, transfer, city tours, multi-day journeys, etc.), the chosen bus (capacity and class), and whether or not any extra amenities are requested.
How to rent a bus in Germany with driver
Reserving a coach with driver in Germany from 8Rental is no big deal. All that's required is getting a quote on the company's official website. Complete the form in three easy steps by indicating the date of the upcoming tour, your pickup and drop-off addresses, the vehicle type and capacity you wish to book, and your contact details.
After submitting the quote, expect an answer from our customer service operator with a calculated price for your trip. Feel free to contact support if you need to discuss the price or add extra amenities/services.
If the price fits your budget, confirm the booking with a deposit and proceed with the bus rental. What makes it convenient for a customer is that 8Rental is available round the clock. Regardless of your time zone and the late hour, please apply to our bus charter service in Germany and receive a quick answer.
Traveling in Germany
Germany is a land that is diverse geographically and culturally. From spectacular Black Forest and Rhine Valley to vibrant cities and quaint historical attractions, Germany always has something great for a traveler. This country is a perfect choice regardless of the time of the year since the climate is moderate, with cool winters and warm summers.
Thanks to the 8Rental bus hire in Germany service, traveling around Germany will be quick and effective. Many tourists choose Bavaria as their destination, particularly during the annual beer festival, while Bockenheim and Bad Durkheim welcome wine lovers.

Winter sports lovers will definitely enjoy the ski resorts of Oberstdorf and Garmisch-Partenkirchen. Meanwhile, the Baltic and North Sea coasts are especially delightful during summer tours. Hamburg stands out with its red-light district, while Bremen is famous for its gorgeous Hanseatic buildings.
Frankfurt is the financial capital of Europe; Cologne attracts travelers with its cathedral. Other picturesque travel destinations include Nahhover, Dusseldorf, Nuremberg, and others.
If you have planned to travel around the whole country, 8Rental chauffeured bus rental in Germany welcomes you to reserve a multi-day tour in Germany. Just remember to provide us with a detailed itinerary in advance, and note that the driver's accommodations are the client's responsibility if the tour involves a night stay. Therefore, take your time to contact the hotel reception where you are going to stay outside the departure city and reserve another room for the driver. By the way, most hotels in Germany offer discounts or even free rooms for drivers of large traveling groups. So, check this information with your hotel to save on the nightstands.
Let us accompany your group touring Germany
Traveling in a foreign country with a big group of people promises unmatched emotions and unforgettable memories. However, both the planning and the travel process are fraught with difficulties and numerous obstacles. To avoid them and make the most of your journey, contact 8Rental to rent a bus in Germany in the most beneficial conditions. We strive to satisfy our customers and establish long-term relationships with them. That's why you can expect top-notch quality services from 8Rental. Be sure you will have no doubt about who to apply to next time you plan a journey in Europe.