Are you looking for a perfect minibus to rent for your large family? Or perhaps you are organizing a group tour for your colleagues or welcoming business guests to Germany? In all these cases, as well as those which imply renting a premium minibus with an expert driver, 8Rental is at your complete disposal.
So, reserving a minibus in Germany is quite simple and doesn't require much time. It's enough to complete the reservation form on our official website, having priorly created and submitted an itinerary. Once our specialists receive your quote, calculate the price based on the provided information, and you confirm your reservation with a deposit, the work is done. All that's left is arriving in Germany to meet one of our professional drivers to start the requested tour. It's all this simple. But why is it worth applying particularly to 8Rental and how to make the most of your traveling in Germany? Find out all this now.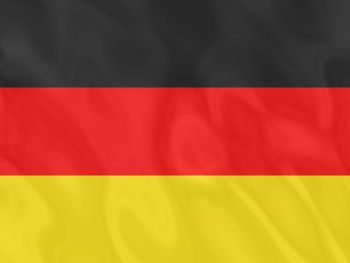 Tour types in Germany covered by minibus rental
Tours are different, and so are the required traveling services. At 8Rental service of minibus hire in Italy, we cover them all. If you have an important event ahead anywhere in Germany, like an exhibition, a wedding, a festival, etc., and need your guests there just on time, or you need an airport transfer to meet your guests and take them to their hotel, order a one-way transfer (a returning transfer to the departure address is also possible to rent).
If you are planning to spend several days outside the city, exploring the countryside, order a multi-day tour. Such traveling is especially enjoyable in a Business class minibus better equipped with comfort features.
Business tours are also best organized with Business or Premium Class minibuses. Whether it's a trip to a construction site, a company, or a venue for a corporate event, it's essential to make a good impression on your guests.

And finally, to visit all the tourist sights in a particular German city, 8Rental minibus rental with driver in Germany suggests ordering city tours or day tours with flexible hours, i.e., you can have the minibus at your disposal for as many hours as you need with periodical stops.
Why you should consider 8rental
8Rental has an extensive fleet of minibuses, catered to satisfy customer requirements. From the multiple options at your disposal, you can find the one that will accommodate your whole group and feature the comfort amenities you seek while traveling. From seven-seat Mercedes Viano to 19-seat Mercedes Sprinter, from Standard ClassFord Transit to Business Class Mercedes V Class are available for booking anytime.
All minibuses in our fleet are provided in clean condition. Therefore, we encourage our clients not to consume food and beverage on the board to keep the salons tidy.
8Rental minibus rental in Germany has a transparent pricing system with no hidden fees to be ever expected during the tour. The price for a service is based on the chosen van (both the size and class matter), the time of the year (whether it's a busy traveling season or an off-season), and the type of tour. A client may also be responsible for the driver's accommodation and meals if the tour implies a night stay outside the departure city. As for paid parking or paid entrances to tourist sights, those are not covered.
And finally, in every country, we employ local licensed drivers who are well aware of their cities and countryside, know the best routes to avoid traffic jams, and deliver the passengers safely. Our chauffeurs are polite, responsible, and reliable - qualities every traveler seeks in their driver.
The best of Germany with 8Rental
Whether you are a history buff, a festival lover, or a nature enthusiast, Germany has fabulous tourist destinations. If you aim to tour Berlin, must-sees include Berlin's Brandenburg Gate in the Mitte district, a Neoclassical structure with an impressive height of 26 meters. On top of the gate stands the Quadriga, a magnificent four-horse chariot carrying the goddess of victory on its top.
The towering Cologne Cathedral, the Cathedral of St. Peter and St. Mary, located on the banks of the Rhine, is definitely one of the most impressive landmarks of the whole of Germany. Not less impressive are the ultimate fairy-tale castle Schloss Neuschwanstein in Bavaria, Miniature Wunderland and the Historic Port of Hamburg, Berlin's Museum Island, Munich's Marienplatz, Rothenburg ob der Tauber in Bavaria, Sanssouci Park and Palace in Potsdam, and multiple other mind-blowing destinations across entire Germany.
Aside from historical and cultural sights, the country introduces some truly one-of-a-kind sites to savor. For instance, make sure your itinerary includes traveling to the South Towers, the 13th-century stained glass in the Three Kings Chapel, and the Treasury with multiple precious objects that survived intact after WWII. You will enjoy amazing panoramic views from there.
Nature enthusiasts will also appreciate the beautiful Black Forest with its densely-wooded hills. The picturesque sight is situated in the southwestern corner of Germany.
Travel with 8Rental - travel with comfort
Regardless of the chosen route in Germany, 8Rental welcomes you with some of the most favorable minibus charter in Germany rental conditions. Various minibuses of Standard and Business Classes, experienced chauffeurs, an affordable pricing system, a responsible client-support team, and a simple reservation form are at your disposal. Visit 8Rental now, get a quote, and make your tour in Germany as enjoyable and safe as possible.